Custom Keychain Supplier in China
As a key chain maker and manufacturer, we make custom-made key chains personalized in any shape, size, or color. There are three easy steps to getting started. Step one is to send us your ideas and sketch. Step two is to decide on the, quantity, and size. The last step is to sit back and have us produce and ship them to you. 
Best Custom Keychains Supplier
Whether you deal with promotional business or souvenir business, you can get big support from KINGTAI's expert team, and occupy more keychain market shares in your country.
We has a full keychain list throughout the 26+ years of experience. Your keychains' raw material is eco-friendly. OEM and ODM services are welcome.
There are many materials for your choice, such as zinc alloy, iron, brass, or stainless iron. Soft enamel/hard enamel or printing full-color processing.
Your Custom Keychains Manufacturing Supplier In China
We are one of the biggest Customised Keyrings Manufacturers in China, we make many Customised Keyrings for customs.
To ensure durability, we always use premium quality materials like stainless iron, brass, iron, and zinc alloy for manufacturing these Customised Keyrings. We have both soft enamel and hard enamel options available for you along with full printing color processing to ensure all the conveniences for you.
You can customize keychains as what you want, Once you send us the design, we can send you the price based on your reference and start the manufacturing artwork.
We are a real source keychain factory and make about 7,000.00 pieces of Customised Keyrings in a day with high quality and the best price.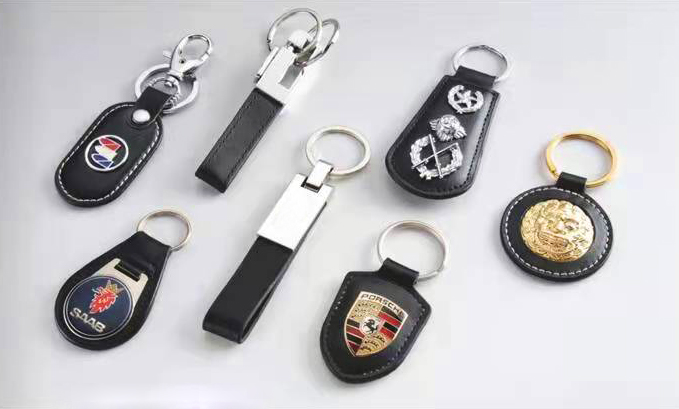 What types of key chains are available on Kingtai
Personalized key chains fulfill the best of all worlds for swag: they are useful to recipients, a great way to showcase your brand or logo, and small and affordable. Whether you're looking for a handy giveaway for an upcoming trade show, community event, or employee appreciation dinner, promo metal key chains increase your organization's visibility and give recipients something they can use every day.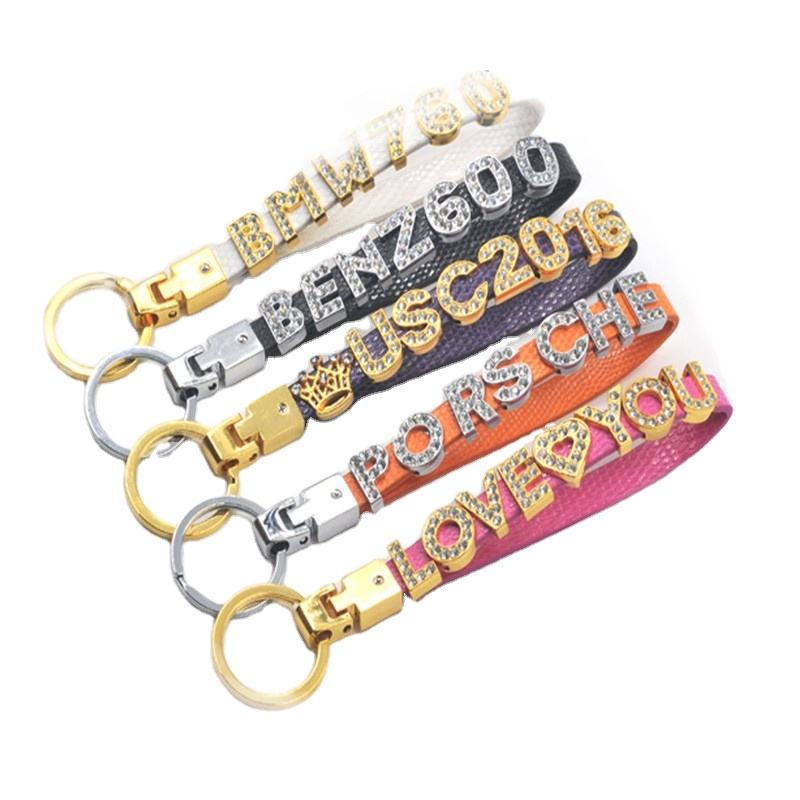 Personalized Metal Key chains with Logo
Looking for something high-class and top quality? Kingtai's collection of engraved metal key chains is the perfect giveaway for just about any situation. The Major Key Chain, made from long-lasting material, has a polished finish that is certain to turn heads at your next conference. Packaged in a stylish gift box, these key chains are an ideal thank you for high-performing employees or as trade show giveaways.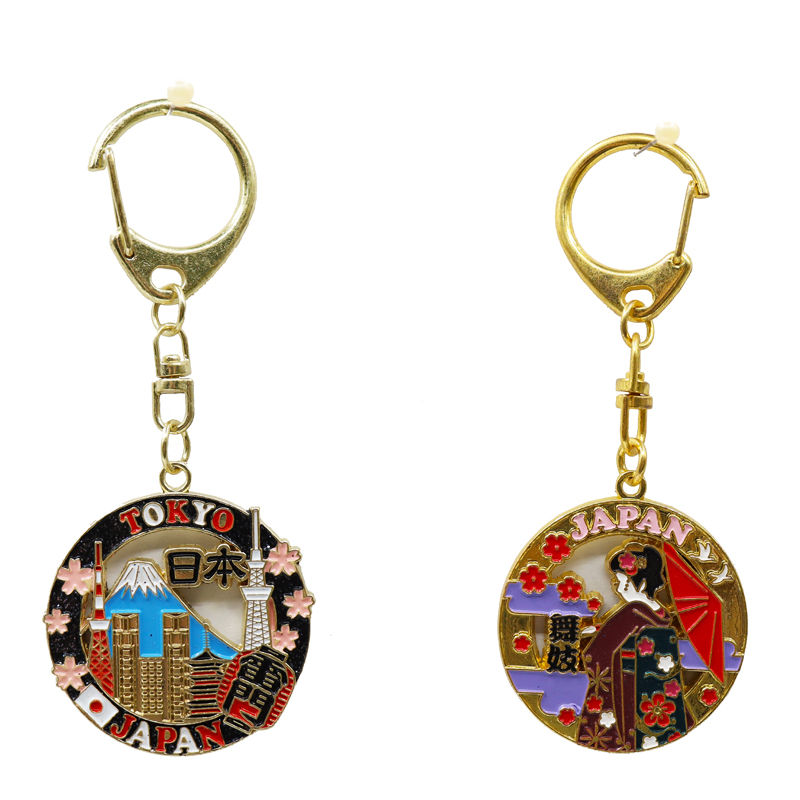 Just about everyone needs key chains to carry around those all-important keys to cars, houses, offices, and more. That's why custom metal key chains from KINGTAI make the perfect swag giveaway for employees, customers, and other stakeholders. Check out KINGTAI's Round Metal Key Chain that is the perfect way to promote your brand. Its simple brushed chrome surface makes this round metal key chain a handsome addition to your swag options. A metal split ring is attached to this key chain that's engraved with your logo in silver. With engraved key chains, you can be sure that your design remains clear over time and in all weather.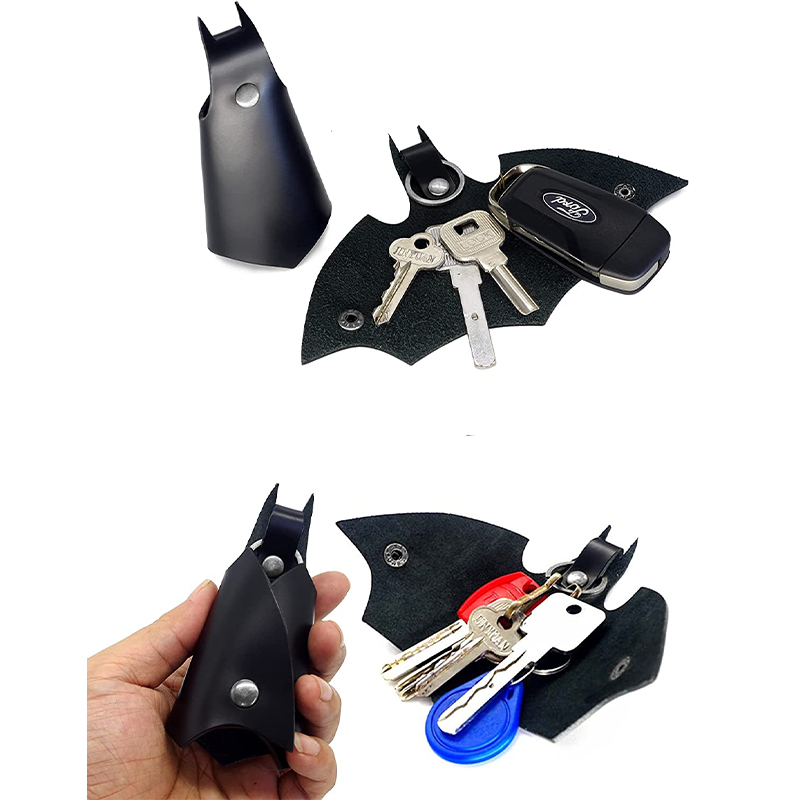 Wholesale Leather Keychains from China
Material: leather,
Size: Personalized,
Hashtag: Art, fashion, collections.
The leather keychain can be a gift for your loved ones also. It is up to you how you use it. This kind of keychains is lovable to see swinging on your bags. Keychains are having a purpose of not easily lost any of your fundamental keys.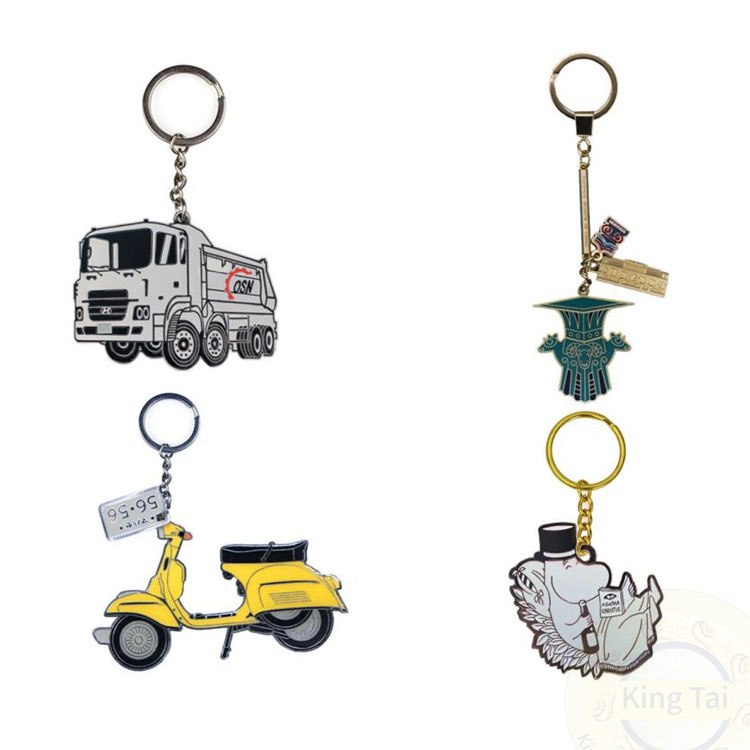 Promotional Metal Key chains in Fun Shapes
Looking for unusual custom metal key chains, or a shape that reflects your industry? You'll love our Multi-Function Fish Key chain that does triple duty as a key chain, bottle opener, and earbud cord organizer. Made of sturdy aluminum, this fun-shaped key chain includes a 3/4" split key ring and is ready for your message, brand, or logo. This budget friendly key chain will be useful and appreciated by all.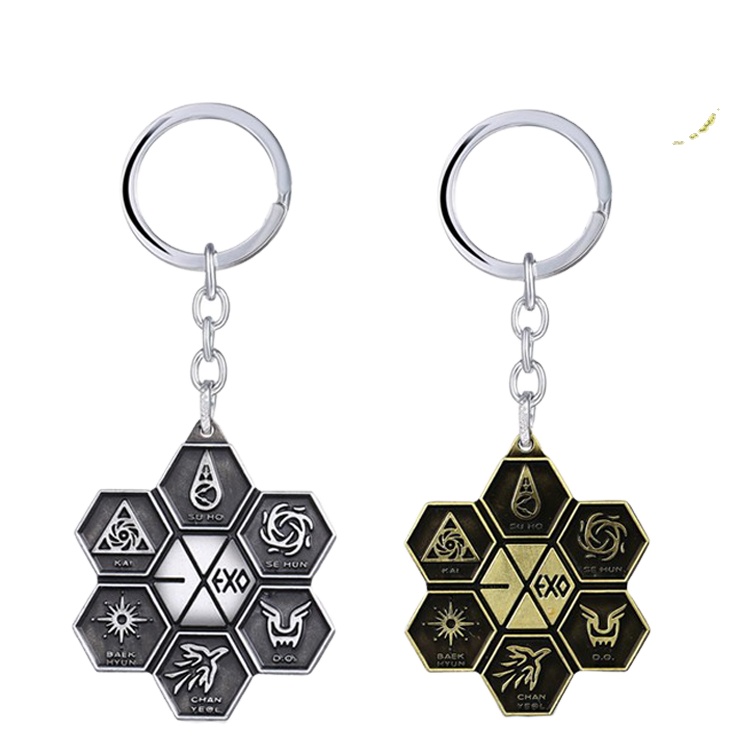 Derived from the tradition of blacksmithing, the die-struck process involves the use of a stamping press, during which it is pressed, or stamped. Pressing creates both raised and recessed details, creating a sleek look for your brand. Casting is ideal for replicating small details featuring unique cutouts or shapes. We offer stock shapes including square, rectangle shapes, oval and round. Manufactured by filling a mold with the desired material, this variety is great for bulk orders and one-of-a-kind creations. This is a great option for a more unique look that stands out among standard ones. 3D stands for three-dimensional, and the raised areas are molded to enhance the look.
Learn More About Custom Key chain Making
Whichever style of customized metal key chains you indulge for value building, you can be sure that your customer, client or guest will be impressed. It is a no brainer to understand that these customized metal key chains will bring you long overhaul with their polished surface and brilliant imprint. Due to its sophisticated elegance, people will love to retain it as a key hanger and for other purposes if equipped with additional features such as flashlights or bottle openers. These personalized metal key chains are sure to be one party favor or promotional gift which stands rare chances of being stacked or discarded.
For knowing more about their capabilities, possibilities, promotional results and many more, feel free to approach us at 86-752-5706551 or write to us at info@kingtaicrafts.com.
Decide how you want your design brought to life on your custom metal key chain.
No Color
Select this option if you won't be adding any enamel color to your key chain.
Color on One Side
Our most popular key chain style. Select this option if your design includes color on just one side of your key chain.
Color on Both Sides
Select this option if your design includes color on both sides of your key chain.
You've got a lot more options than just silver or gold. Choose which metallic color and finish you'd like for your custom metal key chain.
Shiny Gold
A gold finish with a polished surface.
Shiny Gunmetal
A dark gray finish with a polished surface.
Shiny Silver
A silver finish with a polished surface.
Keep things simple or upgrade to a two-toned key chain by choosing two metal colors of the same finish.
Single Metal Color
Select one color and finish from the above list, free of charge.
Attachment Material Color/Finish
Select two colors in the same finish (antique, shiny, or satin) to add interest and create a multi-tonal key chain for an additional charge.
Choose a color/finish for your link and chain.
Standard Nickel
A nickel finish with a polished surface.
Standard Brass
A brass finish with a polished surface.
Keep your key chain monochromatic or make it pop with vibrant enamel paint. Choose how many colors you'll use in your medal design.
No Colors
Select this option for metallic designs with no added color.
1-5 Colors
Select this option for key chain designs that use 1-5 colors.
6-8 Colors
Select this option for key chain designs that use 6-8 colors.
Add texture, shape, color, and even glitter to your custom metal key chain with these design options.
Soft Enamel Color Fill
Add color to your key chain with soft enamel that creates textured valleys between metal lines.
Hard Enamel Color Fill
Add color to your key chain with hard enamel that is polished flat to create a smooth surface.
Put some thought into how your key chains will attach to your customers' keys.
Split Ring Only
Attach a key ring directly to your design, without a link.
Swivel 8-Link
Choose a rotating attachment that allows your design to rotate free of the key ring.
Curb Chain
Choose a chain attachment that has flat links, with a key ring.
How you package your custom key chains is just as important as how good they look on a key ring.
Clear Poly Bag
Your key chains will be individually packaged in protective poly bags.
Velvet Box
Your key chains will be individually packaged in deluxe velvet jewelry cases.
Velvet Pouch
Your key chains will be individually packaged in premium velvet drawstring pouches.
It all starts with a sketch. Work with our graphic artist to figure out the best way to bring your sketch to life in a thoughtful and intentional manner. Choose between the many variations listed above, asking questions along the way to ensure you get exactly what you're after. We will make a digital proof that will include your design ideas. There is no charge for creating your proof and we offer unlimited revisions.
When it comes to style and function, the sky's the limit. Equipped with specialized tools for molding and shaping our products, we can make a bottle opener or even make it feature unique and integrated cutouts perfectly unique to you and your artwork. Because of the many types, and variations, it's easy to get overwhelmed by the process.
Review the complementary proof provided at no charge. Proofs are detailed depictions of your desired designs. Proofs are sent to you for review after only a few days of your initial collaboration with the designer.
After you approve the proof, you can request samples. Samples are a good idea for large orders, or if you are unsure of how something will translate from paper to its tangible state.
Soft Enamel
The more cost-effective of all of our key holders. Soft enamel is added to the recessed areas and the ridges are raised. There are unlimited combinations of colors and textures. From glossy to matte, and from robin egg blue to fire engine red, you really are only limited by your imagination. Enamel can be matched using the Pantone matching system.
Hard Enamel
Combining glass-like Pantone color, this innovative process makes an incredibly durable and versatile product you'll have to see to believe. You can choose trims and finishes, contributing to the overall value and personalization.
Soft vs Hard Enamel
Color is added to incorporate color and dimension. It is a process that produces the highest quality and finishes. Two types of color fill can be added to create this colorful effect. And although they are both great in quality, there are slight variations between these finishes. If you choose not to include color, we could add textured backgrounds or even a 3D sculpted area. We also offer a third color option which is called cloisonne.
Consider your budget and the quantity and quality. Ordering in bulk will bring down the unit price. Contemplate who will be using it and what they will find most fun or useful, and think about how quickly you need your design to be processed and your product to be produced. This will help you more effectively navigate the designing process.
Our design team can take a simple sketch and turn finished artwork that matches your vision. We'll give you a proof so you can approve your design before it goes to production. We have many years of experience in helping customers through the design process. We can also give you suggestions to help you create the kind of key chain that exceeds your expectations.
Once you are sure your design is sent to production, a mold or stamp will be made, depending on the style you've decided to manufacture. Color and plating will be added according to your design, and in some cases, backgrounds will be sandblasted to give your design a refined finish.
Upon the completion of your order, usually after only a couple of weeks, your order is shipped to your requested destination. Standard shipping time should be expected and considered, especially if your order has an impending deadline.
Unboxing your order is the fun part. Connecting with customers and clients in a fun and unique way, and effectively promoting your business or cause within your community and beyond.
Finally, when you need to reorder, enjoy the reduced time and cost of the process, as your mold or stamp is already made and saved, ready, and waiting for you when you need to order more.
Customised Keyrings are a great way to promote your brand and increase the visibility of your brand because Customised Keyrings are things that people carry with them all the time and they last for a long time.
If you want to promote your brand effectively then you need custom-made keyrings with special meaning that convey the message you want to give or the logo and other elements of your brand. However, if you cannot manufacture the keyrings properly then you will not be successful in this promotional strategy of yours.
Who Uses Company Key chains?
Nonprofits and Volunteer Organizations: Often used as a "thank you" for donations or as a way to promote or commemorate an event or cause, they are great for your nonprofit or volunteer organization. They can be given away as door prizes, sold to raise money, used to start a conversation, or given in appreciation to active members or donors.
Parks and Museums: From a State or National Park to a community garden to the local museum or zoo, everyone can benefit from having custom-made key chains hanging for sale in their gift shops. These purchases support the efforts of these organizations while adding value for visitors looking to have an item that is useful in their everyday life.