Your Custom Military Pins Manufacturing Supplier In China
Kingtai company has rich experience and expertise in the field of military collar. We provide our customers with a comprehensive business service model covering the design, production and distribution of military collar badges.
We are committed to meet the needs of our customers and help them create a unique military collar image, to provide a strong guarantee for their brand image and marketing.
Our service model to high quality, high efficiency and highly reliable for the purpose of creating greater economic benefits and social value for customers.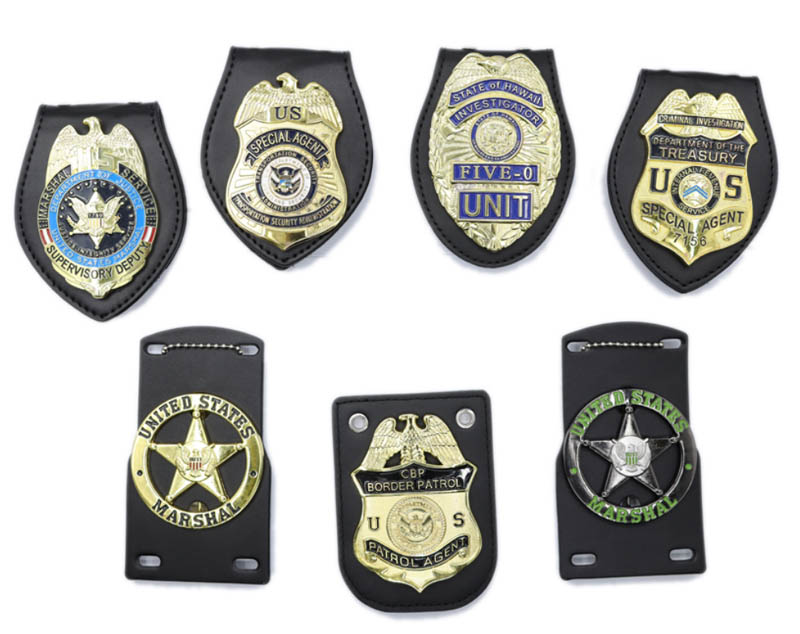 We are Military Pins factory, focusing on customized service (OEM). With extraordinary customization capabilities and innovative designs, we achieve each customer's unique taste and personality. From fabrication to delivery, we work closely with you to ensure that every detail is exactly what you want. Our competitive advantage lies in high-quality material selection, exquisite workmanship and accurate delivery time. Whether for souvenirs or commercial use, our military insignia is the perfect way to express individuality and glory.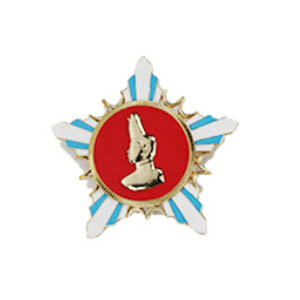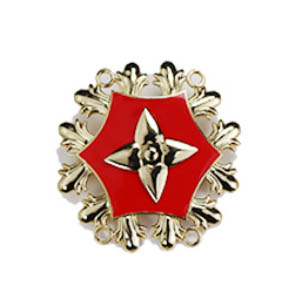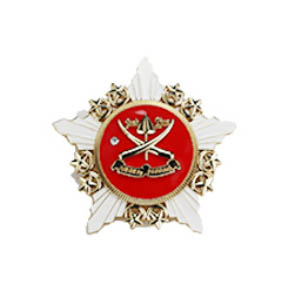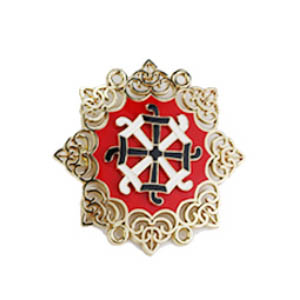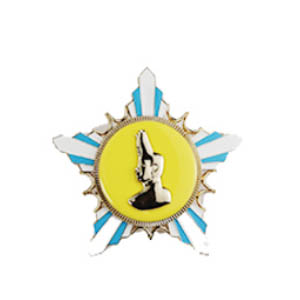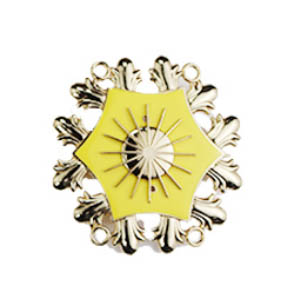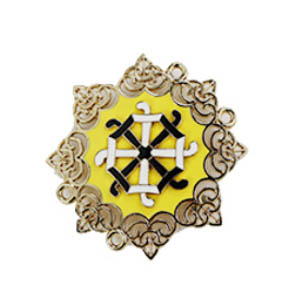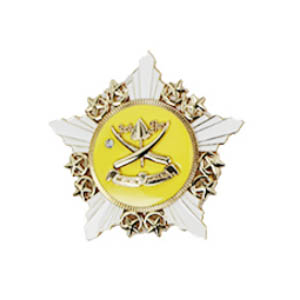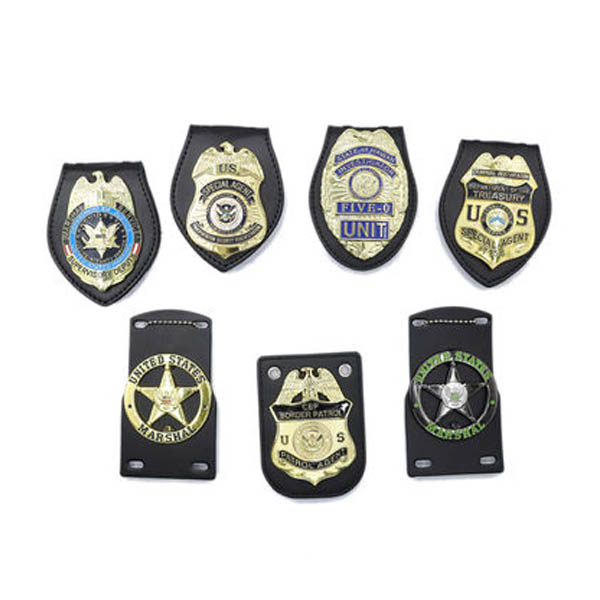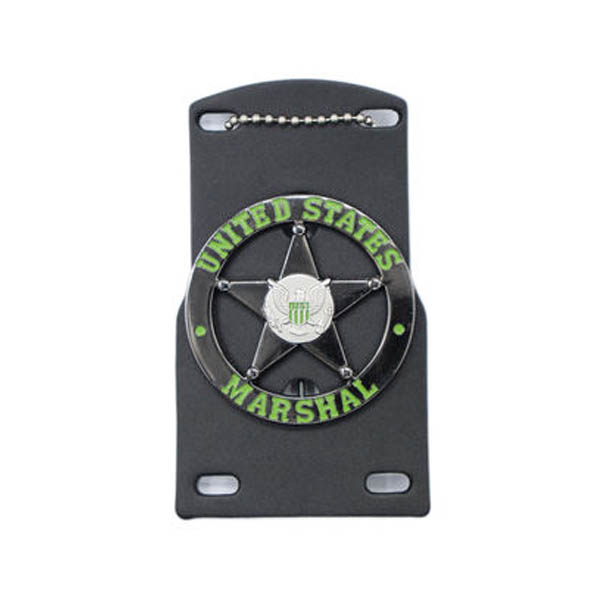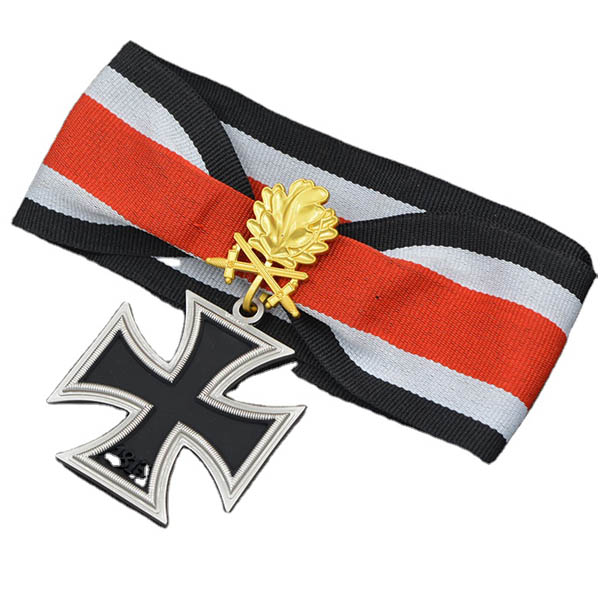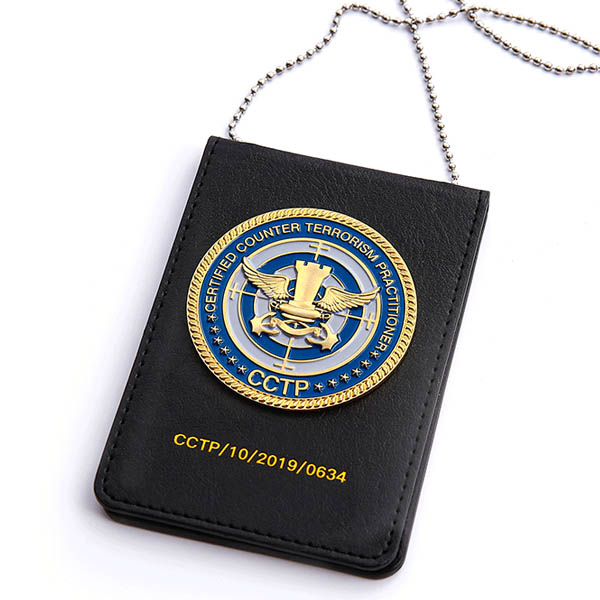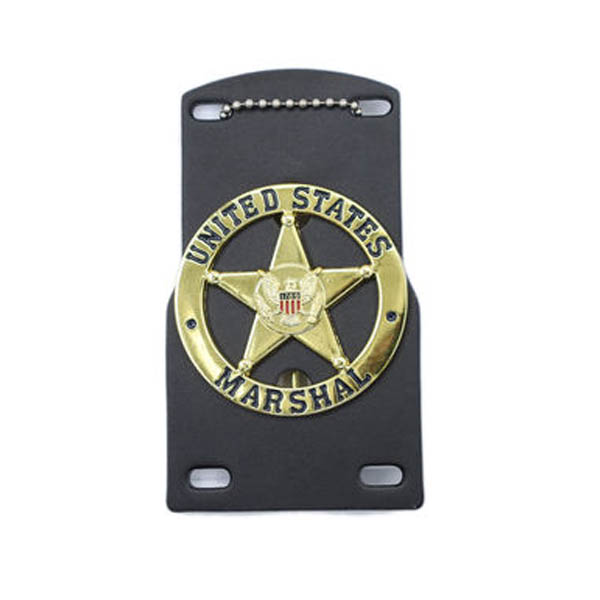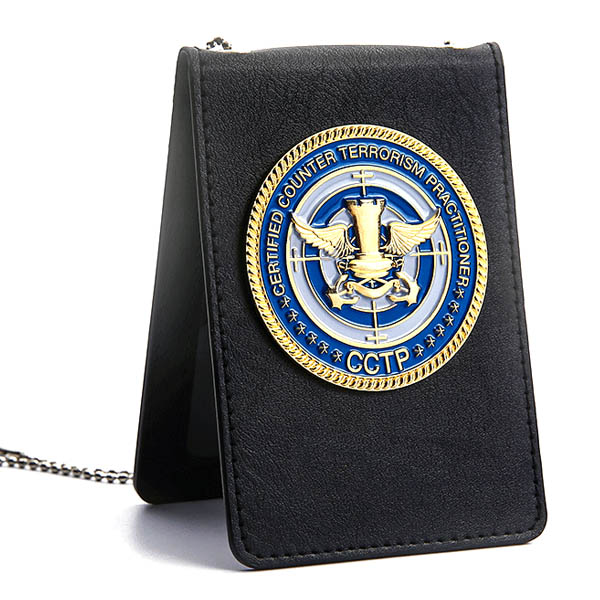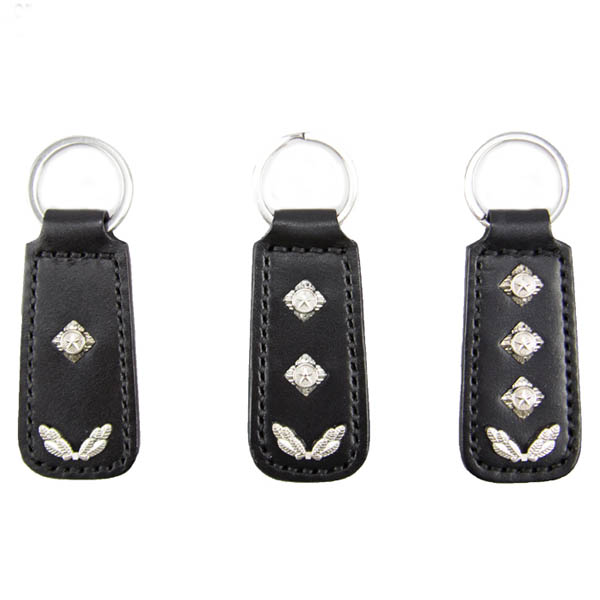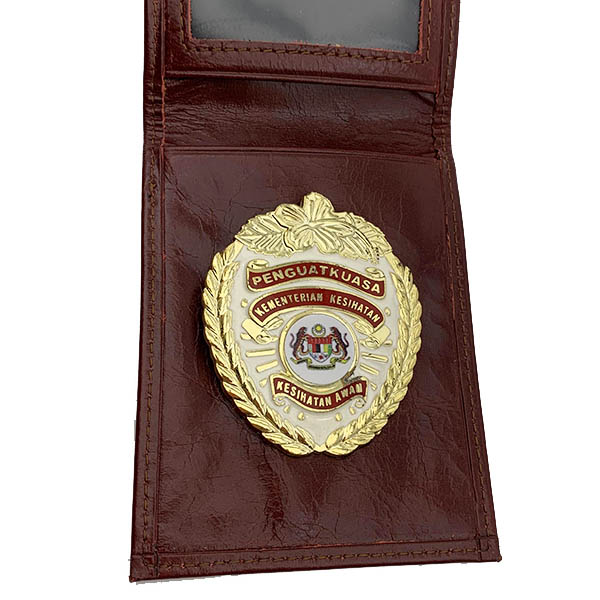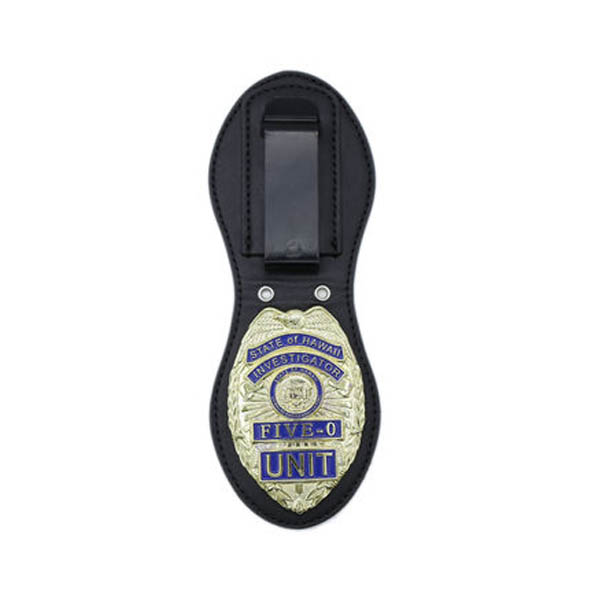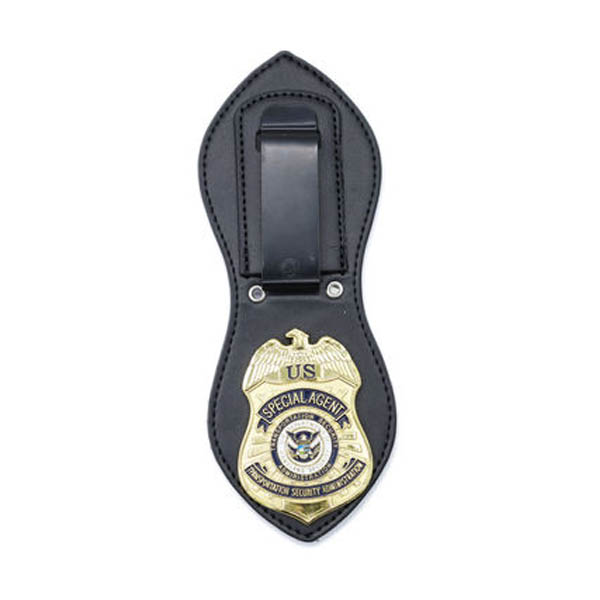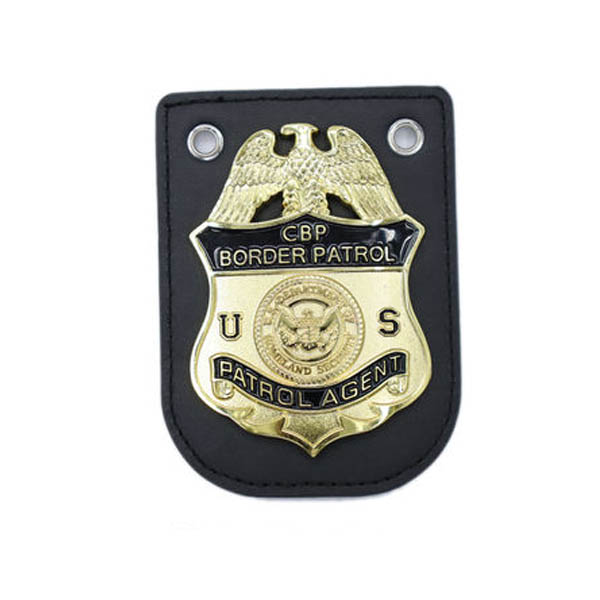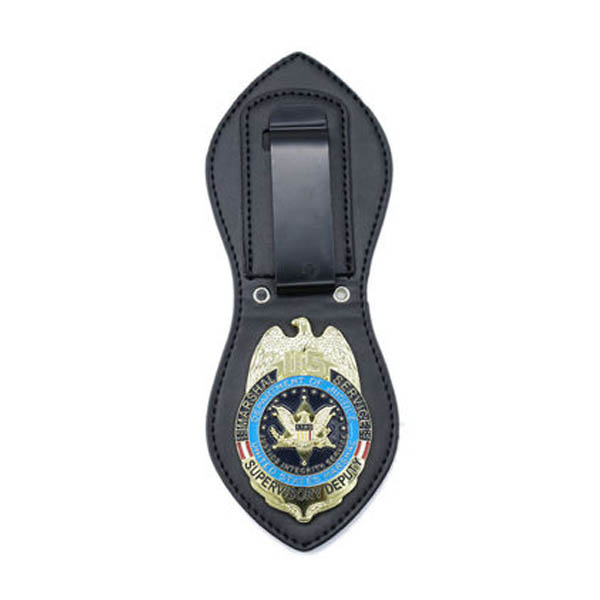 As a professional police badge manufacturer, our advantages include:
1. Rich experience: We have many years of production experience, continuous improvement and innovation technology, to provide customers with high quality police badges.
2. High Quality materials: We use high quality metal materials and surface treatment technology to ensure that the badge can last a long time.
3. Custom design: We can provide a variety of different types and sizes of badges, and customized according to the needs of customers.
4. Prompt delivery: We have a professional production line that can quickly produce the police badges required by customers and deliver them on time.
5. Professional services: We have a professional sales team to provide customers with professional and thoughtful service and meet customer needs.
For customers with special needs for police badges, we can provide the following solutions:
1. Customized design: We can work with customers to customize unique police badge designs according to customer requirements. Customers can choose the size, shape, color, material, etc. of the badge according to their own needs, to ensure that the badge fully meets the special needs of customers.
2. High quality materials: We can provide customers with high quality materials, such as copper, zinc alloy, to ensure that the police badge material is strong and durable. We can provide different surface treatment methods, such as hard cut, electroplating, baking paint, etc., to achieve the special needs of customers on the appearance of badges.
3. Fast production: With advanced production equipment and technology, we can quickly produce and deliver police badges that meet customer needs. We can guarantee the production of large quantities of badges in the shortest time and ensure that each badge is of high quality and fine workmanship.
4. Customer Service: Our customer service team can provide effective help and support to solve various problems and queries for customers. We provide professional technical support and consulting services to ensure that customers ultimately get the police badge products they want.
As a professional military badge manufacturer, we are able to provide a range of special services to meet the needs of our customers, including but not limited to:
1. Process: We are able to achieve a variety of processes, including painting, gold plating, silver plating, engraving, copperplate, etc., to make the texture and appearance of the badge more diverse and high-end.
2. Shape: We can customize the special shape according to the requirements of customers to meet the different needs of customers. Whether it is standard shape or special-shaped badge, we can produce according to the design requirements of customers.
3. Size: We can produce different sizes of military insignia, which can be customized according to customer requirements, from small and exquisite insignia to pocket-sized insignia.
In addition, we have a sound production system and years of production experience, with a professional technical team, can design and produce high quality military badges according to customer needs. We have also improved our rapid prototyping and sample validation services to ensure that customers can get the required production samples and confirm them in a timely manner, thus ensuring efficiency and accuracy.
Frequently Asked Questions?
A: Our military collar products can be made from different materials such as nylon, polyester, cotton, and leather, depending on the specific needs of your project.
A: Yes, we can customize sizes based on your requirements. Just let us know the specific measurements you need for your military collars.
A: We offer a range of customization options, including color, printed or embroidered logos, different attachment options, and reflective trims, among others.
A: Our military collars are made using the best materials and manufacturing processes. We also conduct rigorous quality checks and inspections to ensure that every product meets our high standards.
A: The production time depends on the size and complexity of your order. However, we always strive to deliver quality products within the shortest time possible.
A: Yes, we can provide a sample for you to assess the quality and other features of the product before placing a bulk order.
A: Yes, we guarantee the quality and fitness-for-purpose of our military collars. In case of any defects or issues, we will work with you to find a satisfactory solution.
A: The minimum order quantity depends on the specific product and customization requirements. We can work with you to determine a suitable minimum order quantity.
A: We accept a range of payment options, including credit cards, PayPal, and wire transfers.
A: Yes, we offer bulk discounts depending on the size of your order. Get in touch with us to learn more about our pricing and discounts.
1. Send Inquiry & Designs
Please tell us what kind of tray you are interested in, and advise the size, color, and quantity.
2. Review Quote & Solution
We will provide a precise quote tailored to your unique needs within 24 hours.
Upon confirming all the details, We will start making a sample and have it ready in 3-5 days.
We handle the production process carefully, ensuring every aspect is expertly managed. We promise perfect quality and timely delivery.